I have Loved and adored Persian Cats since I was just a little girl! I can remember being 10 years old and seeing a Lilac Persian Kitten in my Cat Fanciers Association magazine! It was for sale, and I had to have her. I set up a lemonade stand and all of my funds went toward the purchase of my new Lilac Doll Face Persian. She was in another state and I even called and had her airline flight booked! I have always been intrigued by the pure bliss and true beauty that Persian Cats exudes . From their long flowing beautiful hair, to their sweet and social personalities. My love for the Persian grows each and every day. My Love and dedication to raising happy, healthy ,and well -socialized Persian Kittens has been passed down to both of my loving children. My children light up when a new litter is born. They pour their love and souls into helping me care for these precious fur babies. Our first compliments after meeting new families is how sweet and content each of our adorable kittens are. They are very welcoming to new people and fall in love very flawlessly.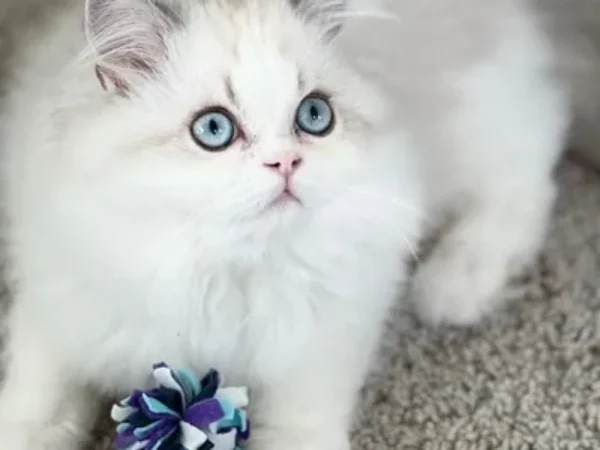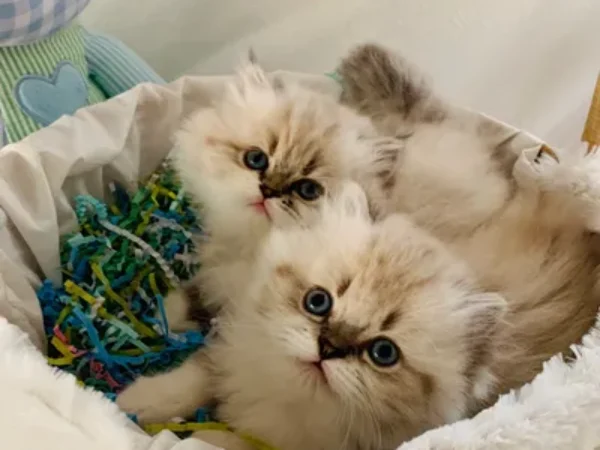 Why I Love Breeding Doll Face Persian Cats
I am very passionate when it comes to breeding and caring for all of our Cats and Kittens. I don't consider it a job, I feel that it is a luxury. Who wouldn't want to wake up to a nursery of happy fur babies whom are so excited to see you again and again! The moment you see them, they instantly want to be picked up and start their Oh-So-Adorable Purr! It is impossible to be unhappy when you are surround by little Persian fur babies. I am passionate about keeping every single cat or kitten in our home, extremely healthy. We make regular vet trips a priority. Cleanliness is also a top priority in and around the nursery. Our Persian Cats and kittens are fed top quality food, and have access to fresh water fountains all around the house. We feed them wet and dry. I take feedback and compliments from our families very seriously. I want to ensure that each and every kitten is placed in the best forever home possible. This is why I screen each family once they express interest in a kitten. It is so rewarding to receive updates and pictures of each Persian kitten after they have gone to their new homes. Our families always express such gratitude and this is why I Love breeding Doll Face Persian Kittens.