Welcome to Perfect Persians~  We have new babies!
We Breed Happy, Healthy, And Well Socialized Kittens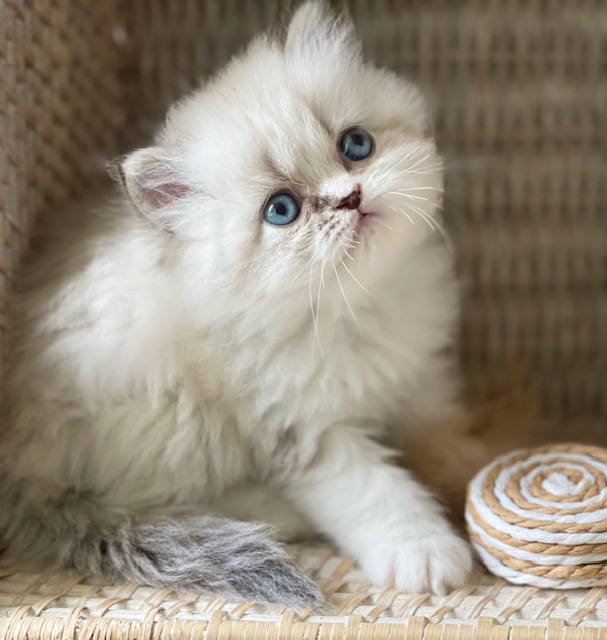 Breeding
Happy Kittens

Our biggest goal here at Perfect Persians is to ensure that all of our fur-babies are raised happy and healthy from the moment they enter this world. We ensure that they are getting the best quality food, fresh water fountains, clean litter boxes, lots of fur-baby friends, and new toys just about every single week. We spend quality time with each baby to make sure they always feel loved.
Breeding Healthy Kittens
Here at Perfect Persian, we do everything possible to ensure that our kittens are born into the healthiest environment. During the first 12 weeks that your kitten is here in the nursery, they will have a minimum of two vet visits, and will have two of their core boosters completed. They will also be de-wormed and have a health- check completed by a licensed veterinarian. Families will be responsible for their kittens ongoing wellness and vaccinations.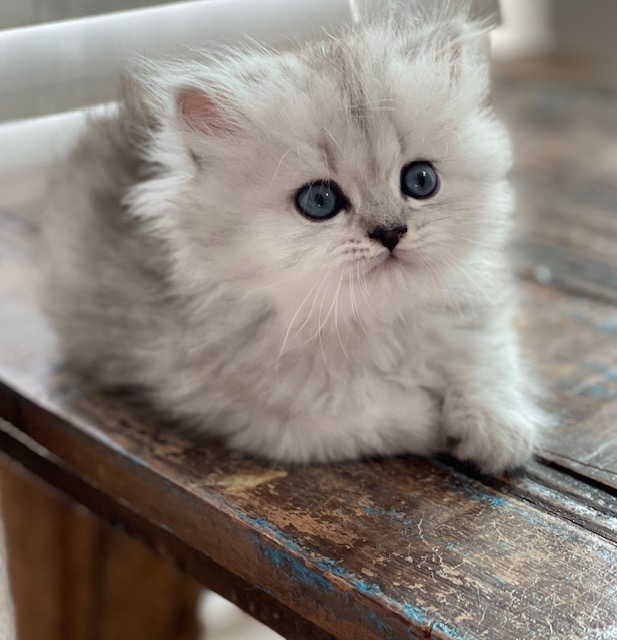 Breeding Well Socialized Kittens
One of our top priorities is making sure that each precious kitten is well socialized, and gets an appropriate amount of scheduled play time with us each day. We make sure they are used to being brushed and groomed daily, and we start bathing them at around 4 weeks of age. Each week they are introduced to new sounds and household items that may be noisy. My children gently play with all of the kittens and get them used to being held. They are very well loved and want to be the center of attention by the time they are ready for their new forever home.
Services we Offer
About
I have loved and adored Persian Cats since I was just a little girl! I can remember being 10 years old and seeing a Lilac Persian Kitten in my Cat Fanciers Association magazine! It was for sale, and I had to have her. I set up a lemonade stand and all of my funds went toward the purchase of my new Lilac Doll Face Persian. She was in another state and I even called and had her airline flight booked! I have always been intrigued by the pure bliss and true beauty that Persian Cats exudes. From their long flowing beautiful hair, to their sweet and social personalities. My love for the Persian grows each and every day. My Love and dedication to raising happy, healthy, and well-socialized Persian Kittens has been passed down to both of my loving children.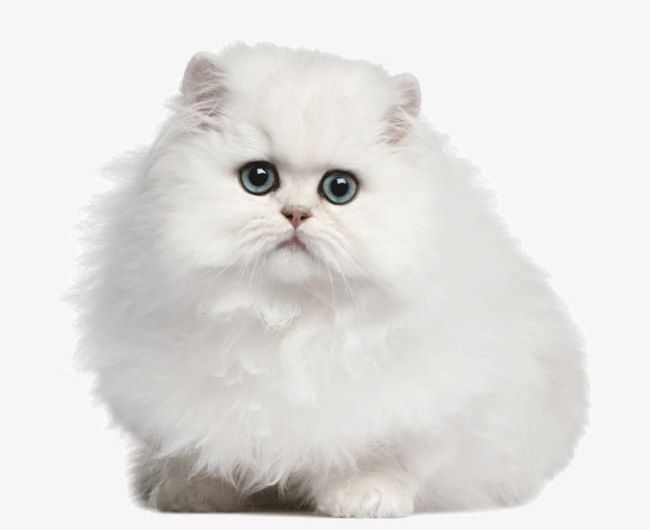 I am very passionate when it comes to breeding and caring for all of our Cats and Kittens. I don't consider it a job, I feel that it is a luxury. Who wouldn't want to wake up to a nursery of happy fur babies whom are so excited to see you again and again! The moment you see them, they instantly want to be picked up and start their Oh-So-Adorable Purr! It is impossible to be unhappy when you are surround by little Persian fur babies. I am passionate about keeping every single cat or kitten in our home, extremely healthy. We make regular vet trips a priority. Cleanliness is also a top priority in and around the nursery. Our Persian Cats and kittens are fed top quality food, and have access to fresh water fountains all around the house. We feed them wet and dry.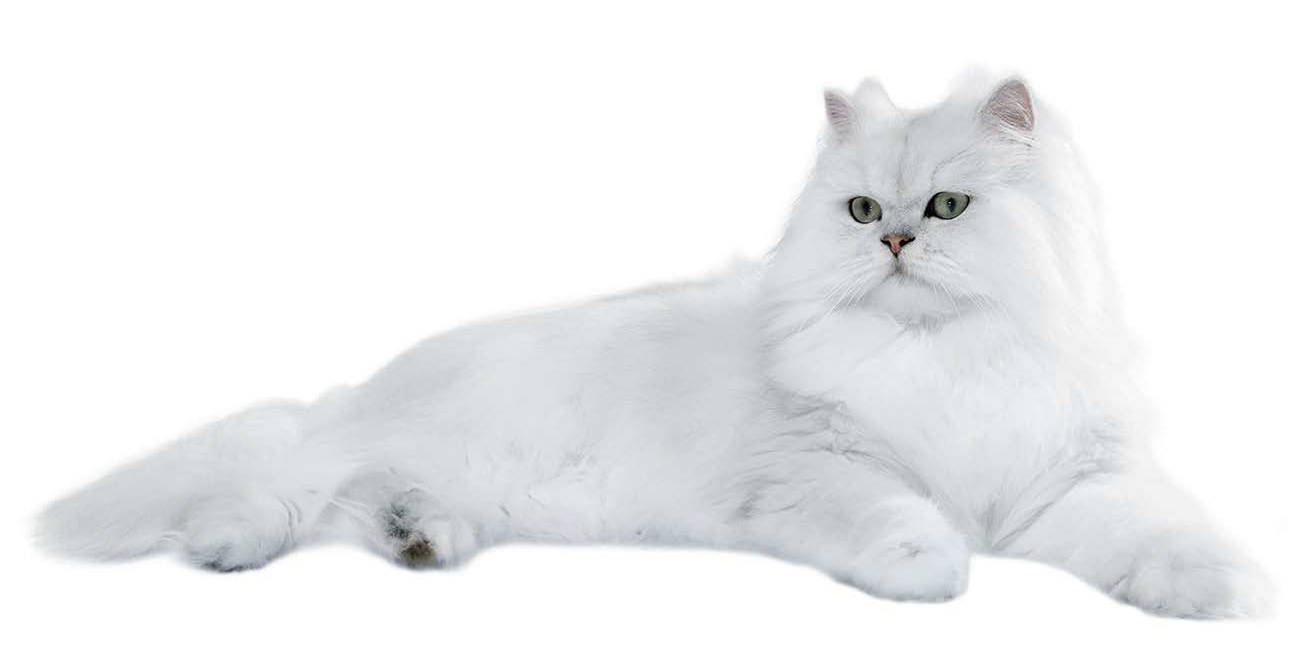 Our Client's Testimonials
"Truly The Best"
"Gracie is the most laid back cat ever! She is amazing with our baby! We have never seen anything like it! She is truly a "Princess" We are so happy to have found Kristan and were able to get Gracie."

Taylor W.
"Love My Cleo So much"
My new beautiful kitten is living her most spoiled and best life ever! She just got her own "kitty" stroller and loves to go out on walks! Her best friend is my white Pomeranian, "Gidget".

Jennifer H.
"Presley is Perfect"
"Presley is the perfect buddy for my mom, he is really really cuddly and sleeps with her every night. He is also very very spoiled! We are so in love with him!"

Karen S.
"SO Happy We Found Kr..."
"Kenzo is one of the most beautiful and sweet cats we have ever owned! He is amazing and very patient with our small children. His personality gets better and better every single day! We love him so!"

Dania G.
"Love Our Baby Boys!!"
"Both have the sweetest personalities, and are cuddle bugs! They love to sit on our laps in the evenings and love their play time! So happy to have them both in our lives!"

Lorie S.
"Absolutely Perfect "
"Mia came into my life when I absolutely needed her most! She is the perfect companion and cuddle bug for me! Her blue eyes are the most striking I have ever seen. She is very loved. Thank you Kristan.

Lorraine G.
"Amazing Breeder"
We love our Bella girl! She is the absolute sweetest! Bella is very personable and is such a great companion for our children. Kristan did such an amazing job raising this kitten and we are in love.

Dalla Family
"Absolutely Perfect"
"I Met Kristan through a friend and initially our relationship was online. Our family was looking for the Perfect Persian Kitten and we had come to the right place!

Laura T.
"Highly Recommend Krish"
"Skye is the most perfect, precious,silly,and loving kitten ever! We are blown away by him every day. He loves to cuddle and is extremely smart. Kristan has been a God sent, and has a true interest.

Rukhsar R.
Previous
Next
See Our Client's Testimonials